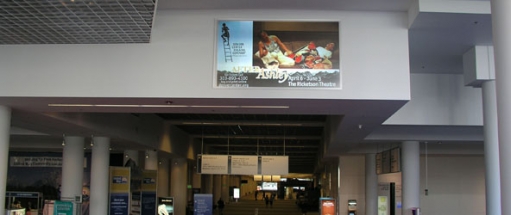 High Brightness Front Projection Screen
Pro Display's new High Gain screen is a specially formulated rigid flat front projection screen providing high gain (brightness), excellent contrast and good colour reproduction in high ambient light and daylight. This unique screen technology offers superior performance to conventional screens, making it the ideal choice for all front projection applications. There is no need to turn down the lights, you will still achieve bright and vivid images.
A very special optical surface is cast on both sides to create dual projection surfaces and 180º visibility on both sides. This screen disperses light more evenly across the surface area which also means it is the ideal screen choice for all short throw projectors such as NEC WT610 / 615, Hitachi ED-A100 / 110. Standard screen sizes up to 138" – panels can be multiplexed for large screen presentations (virtually seamless).
Standard Features
Hand cast acrylic screen
Peak gain – 6
Thickness – 5mm (0.2")
Viewing cone – 180°
Colour – white matt dual surface
Suitable for all LCD / DLP Projectors
Standard Screen Sizes
4:3 Aspect Ratio – 30", 40", 50", 60", 67", 84", 100", 120", 134"
16:9 Aspect Ratio – 30", 40", 60", 67", 80", 92", 120", 138"
Custom screen sizes and full sheet sizes (3050 x 2030mm) – available upon request.
Recommended Applications
Dual sided projection screen
Advertising / information displays
Exhibitions / conferences
Airports, bus & rail Stations
Schools, universities & churches
Outdoor projection 
Short throw projection applications
Interactive white board (NEC WT615)
Installation
Pro Display offer a complete range of fixing systems which includes wire cable and rod suspension systems, aluminum frames and portable screen stands. For further information please see our Projection Screen Accessories.
To add sound to your screen solution please take a look at our Soundpodtechnologies. High Gain screens can be wall mounted, framed or suspended on a wire cable system for a more minimalist look.