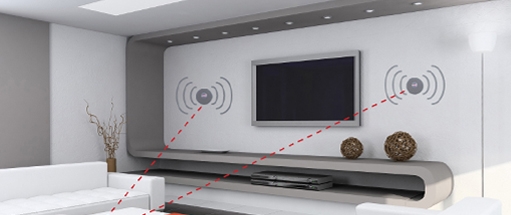 Turn any Surface into a Loud Speaker
The new redesigned Soundpod audio transducer i s small and unobtrusive, creating the ultimate invisible sound source. It works through an energizing principle sending frequency waves across both sides of the activated surface producing a non-directional diffused sound which evenly fills the whole area.
This amazing technology transforms any surface into a speaker – walls, ceilings, floors, furniture and even glass. Simply attach the device to any surface with the fixing accessories provided, stand back and listen to the results. Imagine turning your walls into an invisible sound system that fills a room with your favourite music.
Features
Frequency – 20-20,000 Hz +/- 3dB
Impedance – 8 ohms
Maximum power – 20 watts RMS
Diameter – 100mm (3.94")
Depth – 45mm (1.78")
Weight – 907 grams 1kg (2lb)
Benefits
Invisible sound source
Easy to install
Waterproof
Corrosion resistant
Hides inside walls / furniture
Fixing accessories included
Recommended Applications
Home theatre / invisible sound
Corporate boardrooms / offices
Apartments / condos
Hotels / bars / clubs
Living rooms / bedrooms / bathrooms
Gyms / leisure facilities