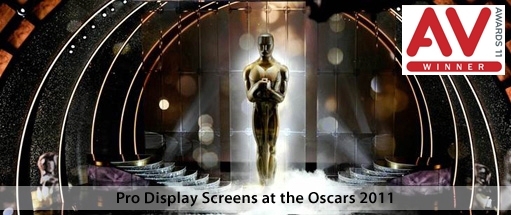 Transparent Holo Type Rear Projection Film
Our Clearview rear projection film is also available as an interactive screen. Click to see a video of our Clearview Interactive Touch Foil being used at a Chili's Restaurant in the USA.

Clearview is a transparent rear projection film primarily used for store window displays and attention grabbing screens. This unique film provides a low cost alternative to holographic screens, offering superior performance, definition and no critical angle of projection. The film is available in a range of standard screen sizes (30" to 120"), in wholesale roll format (10 and 30 metres) or by the linear metre off the roll (1524mm/60" wide). Custom shapes and sizes are available and pieces can be simply joined to create large format displays. Clearview film has a self adhesive layer (peel and stick) making it easy to apply to glass or Plexiglas.
Features
Transmission – 92%
Viewing angle – 120°
Colour – transparent
Thickness – 100 microns
Roll width – 1524mm / 60"
UV stable
Holo / transparent screen
Benefits
Standard sizes from 30" – 120"
Custom sizes & shapes available
Wholesale 10m & 30m rolls available
3 year warranty
No critical angle of projection
Self adhesive / no shrinkage
Low cost – superior per formance
Standard Screen Sizes
4:3 Aspect Ratio – 30", 40", 50", 60", 67", 80", 100"
16:9 Aspect Ratio – 30", 40", 50″, 60", 67", 80", 100", 120"
Custom sizes available upon request.
Clearview film is also available by the linear metre off the roll or in 10m and 30m wholesale roll form (1524mm wide).
Recommended Applications
Window displays
Adver tising screens
Trade shows / promotions
POS / POP displays
Information displays
Attention screen
Museums / visitor attractions
Installation
Pro Display self adhesive projection films can be simply applied to glass using a squeegee and water. Please take a look at our Projection Film Installation Guide for further information.
Clearview film is also available with our thru-glass Interactive Touch Foil's in sizes from 30″ – 82″.