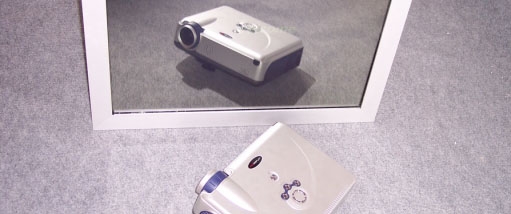 Pro Display offer a range of Rear Projection Mirrorvision Screens where the 'reflections technology' is combined with our Ultra Black diffusion material to create a high contrast projection surface suitable for any number of displays application at work or in the home.
Our standard rear projection mirror screens come in a satin silver aluminium frame, but a variety of decorative frame finishes are available upon request. Frames available to suit both contemporary and traditional interiors.
Standard screen sizes 40", 60", and 80" diagonal (16:9)
(Custom screen sizes available upon request)
Optional – Interactive Touch Screen Overlay.
Standard Features
Satin silver frame – 19mm (0.75")
Transmission – 45percent
Peak Gain – 2
Thickness – 9mm (0.35")
Viewing cone – 120°
Display – mirror bronze 
Screen sizes 40", 60", and 80" diagonal (16:9)
Recommended Applications
Designer home interiors
Home theatre / entertainment
Corporate boardrooms 
Hotel receptions
Fashion stores / changing rooms
Hair & beauty salons 
Bathrooms / restrooms